Ledgex Takes Top Honors for Accounting Technology in Tenth Annual Family Wealth Report Awards 2023
WALTHAM, Mass., May 17, 2023 – Recognition for Ledgex continues to grow with its taking of the "Accounting" technology category in the tenth annual Family Wealth Report Awards 2023. The company is the creator of Ledgex Pro, the multi-asset class portfolio management and accounting solution built by investment pros for family offices, foundations, endowments and multi-strategy managers. The awards recognize the most innovative and exceptional firms, teams and individuals serving the family office, family wealth and trusted advisor communities in North America. Winners were announced during a Gala held at the Mandarin Oriental Hotel in Manhattan, NY.
The designation marks the latest in a series of honors for Ledgex and its purpose-built family office technology. In the past three months alone, Ledgex won "Best General Ledger System" and a High Commendation for "Best Partnership Accounting Solution" in the Private Asset Management Awards. The company was also named to the WealthTech100 List of Most Innovative Technology Solution Providers for the second consecutive year.
"Managing family wealth is complex and becoming even more so with growing interest in alternative investing," said Nicole Eberhardt, CEO of Ledgex. "Family offices have distinct needs that can only be met with purpose-built technology; not general purpose investing solutions or antiquated legacy systems. It's tremendously validating to be recognized for effectively and uniquely answering this dynamic market's needs."
Ledgex Pro is the most comprehensive offering for family offices to manage diverse portfolios from front to back. The platform brings accounting and investment books of records together, greatly streamlining workflows as teams only need to capture and reconcile data once to unearth new insights. Not only does Ledgex Pro manage data across multiple views, an index with advanced algorithms assesses a level of confidence to underlying data. This presents portfolio details in a new light, while eliminating countless hours teams spend proving data quality.
According to the publisher of Family Wealth Report, Stephen Harris: "These awards are so beneficial as they give organizations and individuals the opportunity to clarify their strategic thinking, have it independently validated, be recognized internally and externally and to celebrate in style with their peers."
For further information about Ledgex, please visit www.ledgex.com.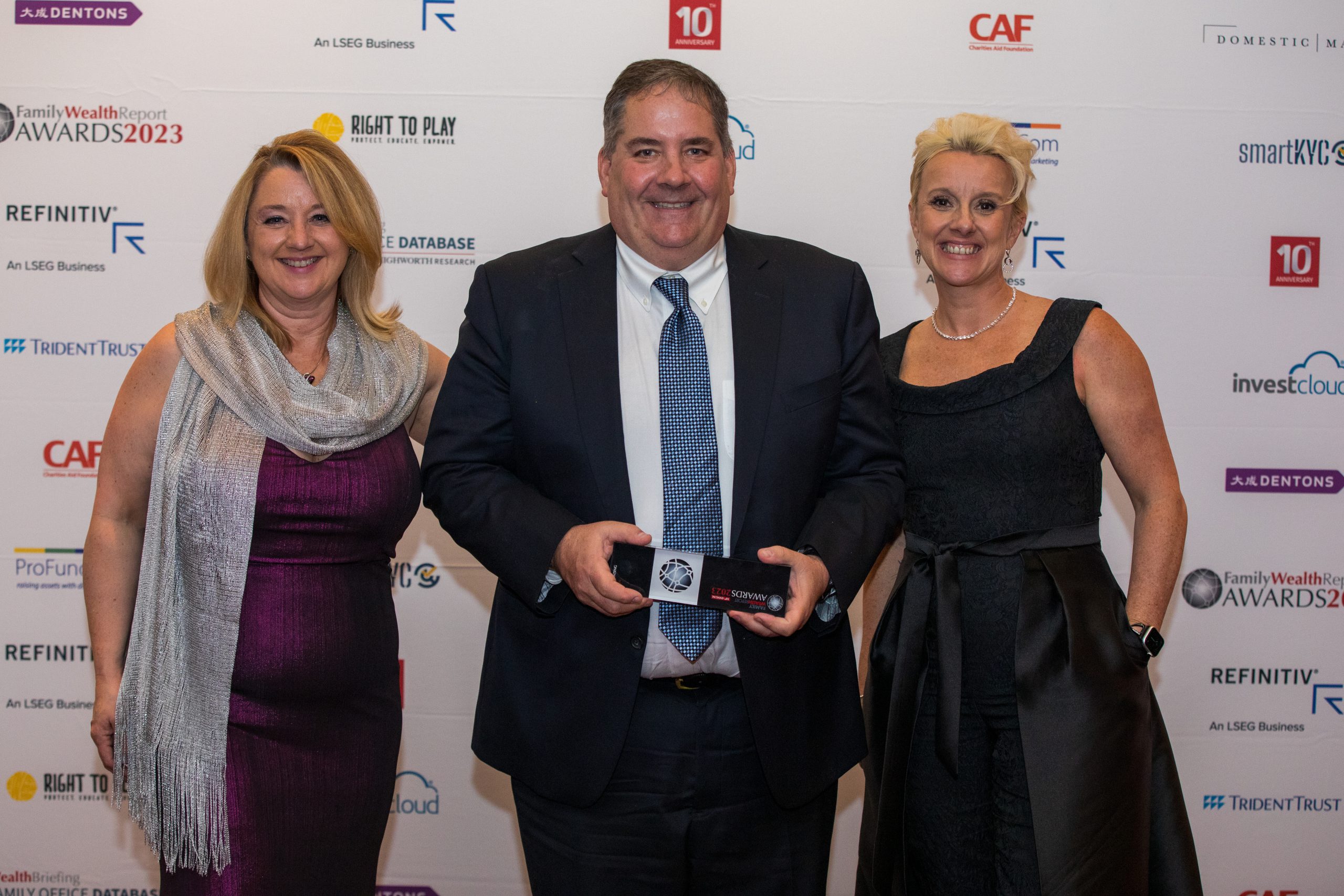 About Ledgex
Ledgex was built by investment office professionals to solve multi-asset data quality challenges and usability. The company enables investment firms to confidently and successfully manage complex asset portfolios with game-changing improvements in data accuracy, transparency and timeliness. Ledgex is based in Waltham, Mass. For more information, please call (888) 748-0933, email info@ledgex.com or visit our website at www.ledgex.com.